Electronic Theft Being Served Up?
Two companies (ES&S and Diebold) started by two brothers (Bob & Todd Urosevich) with close connections to the Republican Party, will count over 80% of all votes in America using both touchscreens and ballot scanners.


---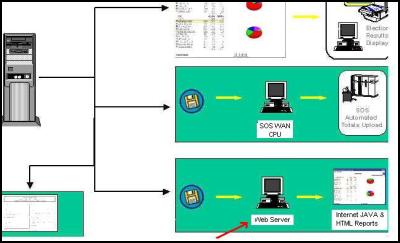 (Click here and on image for

Scoop

stories)


GEMS Central Tabulators: STUNNING Back Door Allows Vote Tallies To Be Changed In Seconds At County Level (And Via Modem?). Why does such an option even exist?

While Bev Harris' BlackBoxVoting.org is being reconstructed, other links to Bev's article are: Part 1, Part 2, Part 3, Part 4.


---
Three hours missing from King County [WA] audit log:
OK folks. We now have what everyone keeps saying no one can come up with.

We now have evidence that certainly looks like altering a computerized voting system during a real election, and it happened just six weeks ago. . . .
BlackBoxVoting.org